Other Products

Calcium Metaborate, calcium boride, borax, boric acid, MAGNESIUM CHLORIDE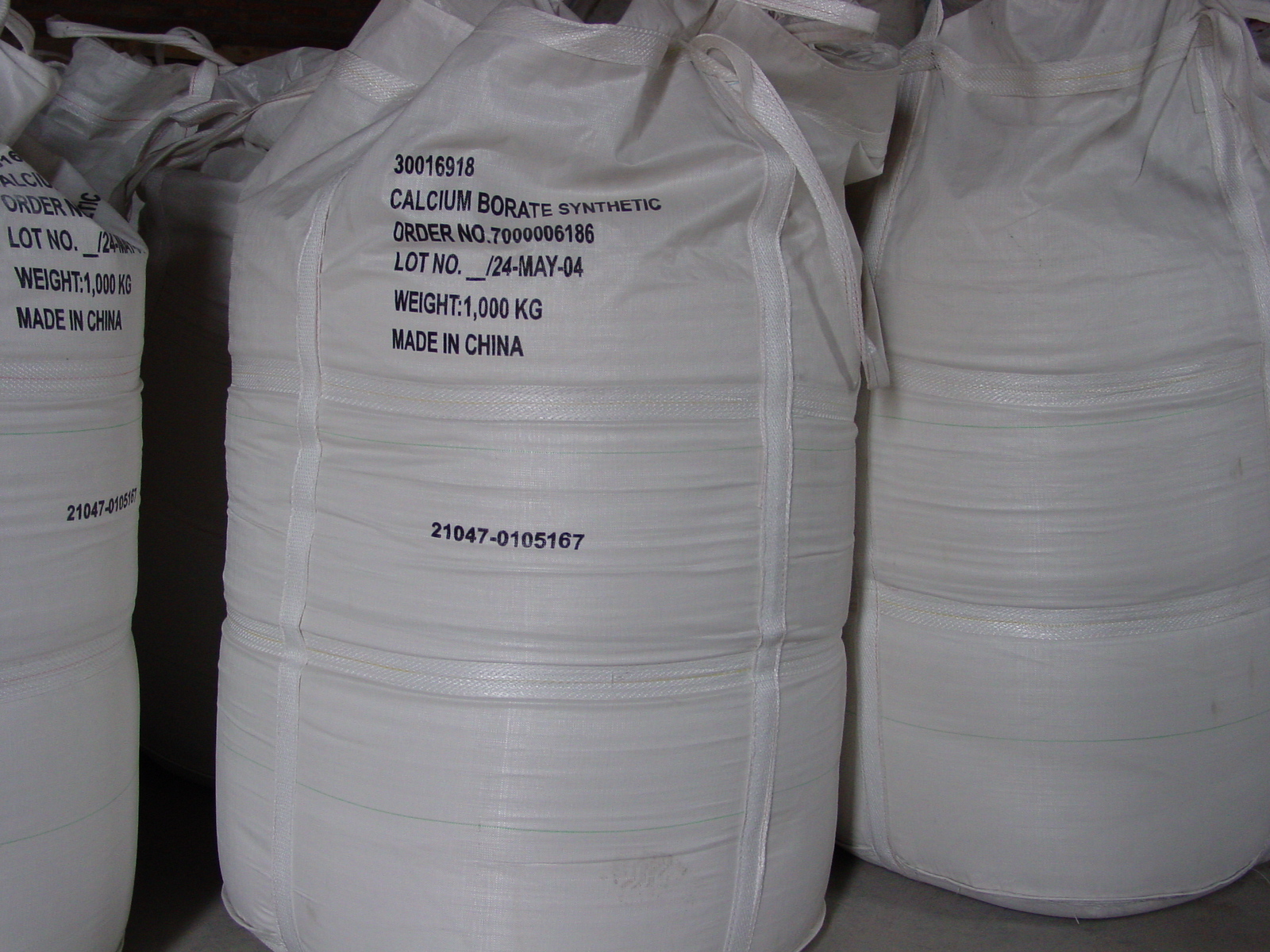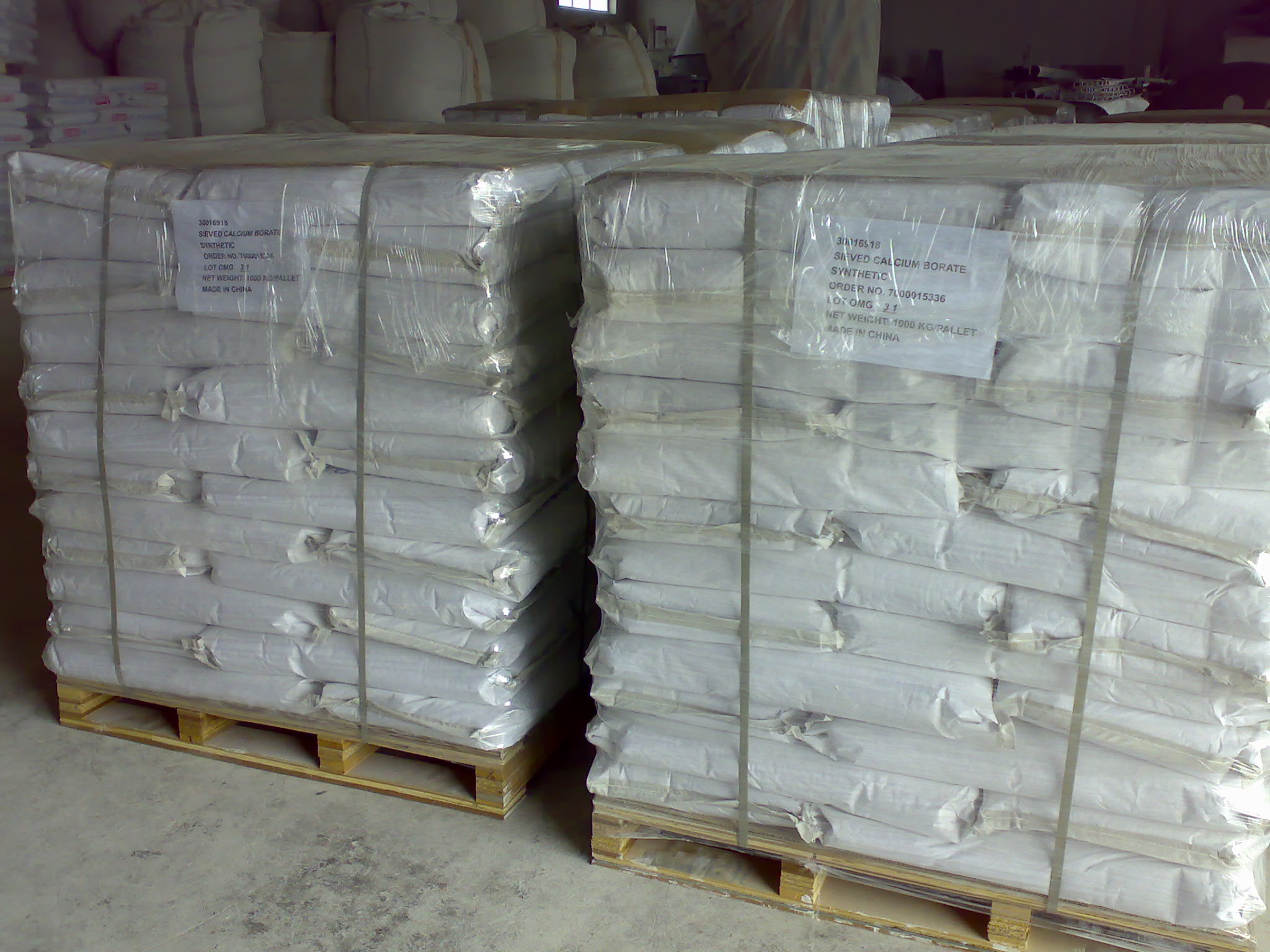 This is a new material artificially made by synthetic method, which is widely used in chemical industry in virtue of functions of fusion assistance, antiflaming, drying speed-up and sterilization. It is often used as prime paint of anti-rust paint, antiflaming paint, anti-fog agent and bactericide as well as catalyzer in chemical industry. It is also a new material in non alkali glass industry and performs better than boric acid. It can be also used as antifreezer and lubricant. Right amount of calcium metaborate added in gasoline or diesel oil will make the fuels more efficient.
It is white or offwhite powder. The molecular formula is Ca(BO2)22H2O or CaO·B2O2·2H2O.
| | |
| --- | --- |
| Items | Grade B |
| B2O2 % | 40.5 - 41.5 |
| CaO % | 32 - 36 |
| MgO % max. | 1.2 |
| Na2O % max. | 0.5 |
| Impurities % max. | 3.5 |
| Liberated Moisture % max. | 1.5 |
| Size | 100% passing through 50 mesh, 15% max. of sieve residue above 200 mesh |
Molecular formula is CaB6. Its applications are listed below:

1. As boric additives used for making dolomite carbon bricks and magnesia dolomite carbon bricks, to enhance the thermal strength, ability of anti-oxidation and anti-corrosion;

2. As raw materials used for making high purity metal boride such as TiB2, ZrB2, HfB2 etc., and boron alloys such as Ni-B, Co-B, Cu-B etc.;

3. Used for production of the mixture of activator Ca3B2N4 and hexagonal nitride, which is the good material for making crystal cube B2N4 of excellent performance;

4. As a new material of neutron prevention in nuclear industry;

5. Used as deoxidizer to enhance the strength of high conduction copper;

6. Used as a new type of semiconductor for making the spinning electron component of 900 K temperature;

7. Used as boronizer with function of desulfurization and deoxygenation in boron alloy;

8. As the raw material for making boron trichloride and monolithic boron.
| | |
| --- | --- |
| Item | Data |
| B | 50 - 55% |
| Ca | 30 - 33% |
It is borate mineral, also called sodium borate decahydrate salt, molecular formula is Na2B4O710H2O (disodium tetraborate decahydrate), it is colorless, tasteless crystal grain or powder. Pure borax is mostly used as feed material for making fiberglass as well as buffer solution, medicine, cleaning agent, preservative and fluxing agent.
Item
Specifications
Super Quality
Normal Quality
Na2B4O710H2O
% min.
99.5
95.0
Carbonate (counted as CO2)
% max.
0.1
0.2
Insoluble substance in water
% max.
0.04
0.04
Sulphate (counted as SO4)
% max.
0.1
0.2
Chloride (counted as Cl)
% max.
0.03
0.05
Ferro
% max.
0.002
0.005
Molecular formula is H3BO3, colorless and transparent crystalline, with glass glance, mainly used as materials for making borosilicate glass, medicine, pigment and cosmetic.
Item
Best Quality
Boric Acid
% min.
99.6 - 100.8
Insoluble substance in water
% max.
0.01
Sulphate (counted as SO4)
% max.
0.1
Chloride (counted as Cl)
% max.
0.05
Ferro
% max.
0.002
| | | |
| --- | --- | --- |
| | | |
| White Flakes | | Yellow Flakes |
There are yellow flakes and white or clear flakes.
Its major applications are as binder in making refractories in metallurgical field as well as the raw material for producing magnesium metal; used for making various magnesium salts in chemical field, such as magnesium oxide, magnesium hydroxide, and magnesium carbonate, as well as the raw material for making antifreeze, dust preventive, and flame-retardant; used in building material field together with other materials to make magnesia cement, abrasive stones, artificial marble, magnesia tile, glass fiber magnesia plate etc.; as additive in food industry, such as to make the bean curd cured; used as snow melting agent on icy road; and used for making magnesium fertilizer, potassium magnesium fertilizer, and cotton defoliant in agriculture field.
Item
Data

Magnesium chloride

% min.

46%

Sulphate

% max.

2.8%

Alkaline metal chloride

% max.

0.9%