Synthetic Magnesia Refractories
The synthetic magnesia refractories we now export are fused magnesia chromite, high iron and high lime synthetic magnesia, high lime and low silicon synthetic magnesia.
---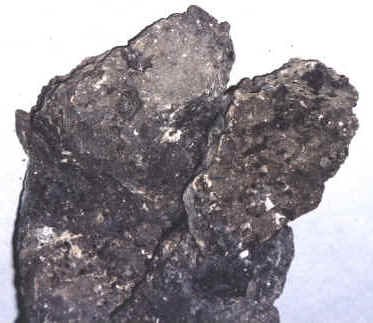 1. Fused Magnesia Chromite
This product is made from sorted high quality caustic calcined magnesite powder and chromite concentrate through blending, briquetting and smelting in electric arc furnace. It featured by good rate of direct bonding, high purity, big size of crystalline, etc which is essential material for making high grade magnesia chromite bricks.
Brand

Chemical and Physical Specifications

Size
mm
MgO
SiO2
CaO
Fe2O3
Cr2O3
B.D.
% ≥
% ≤
% ≤
% ≤
% ≥
g/cm3 ≥
DMGS15A
70
1.0
1.0
7
15
3.70
0-30
0-40
0-120
DMGS15B
70
1.5
1.5
10
15
3.70
DMGS20
40
1.0
1.0
15
20
3.80
DMGS25
36
1.0
1.0
17
25
3.90
2. High Iron and High Lime Synthetic Magnesia

MTS-A
MTS-B

This product is made from caustic calcined magnesite and iron powder through evenly grinding, briquetting or balling, high temperature sintering in rotary kiln or shaft kiln. It featured by high density, high strength, high resistance against corrosion, good thermal resistance and volume stability. It is widely used in ramming bottom and slope of electric arc furnace.

MTS-A is made in shaft kiln whilst MTS-B in rotary kiln.
Brand

MgO %

CaO %
Fe2O3 %
SiO2 %
Crushing Strength MPa
Linear Change after fired at 1,600ºC

Serving Temperature
ºC

1,300ºCX3h
1,600ºCX3h
MTS-A
≥83
7-9
5-7
≤1.2
≥11
≥26
≤1.9
1,850
MTS-B
68-78
≤9.0
≤10.0
≤2.5
 
3. High Lime and Low Silicon Synthetic Magnesia
This product is made from natural high lime and low silicon magnesite through calcination, fine grinding, briquetting, high temperature sintering in shaft kiln. It featured by ceramic bonding, good density and corrosion resistance so it is good material of making finished refractory product for converter.

Brand

MgO %

CaO %
SiO2 %
Crushing Strength MPa
Linear Change after fired at 1,600ºC
Serving Temperature
ºC
1,300ºCX 3h
1,600ºCX 3h
MGS
≥70
≥16
≤1.0
≥8
≥20
≤2
1,850
---